Season ticket holders had the opportunity to watch a full training from the field
Bayamón, Puerto Rico- Puerto Rico FC hosted another exclusive event for their season ticket holders and corporate partners. This time it was an open training at Juan Ramón Loubriel Stadium in which all guests had total access to the players and coaching staff while they continue preparing for opening day.
During this event the guest where able to watch the practice from the field while Head Coach Adrian Whitbread explained all the drills performed just a couple of feet in front of them.
"It was an excellent experience" Said season ticket holder, Abdiel Alvarez. "We have never been given the opportunity to interact this close to the players and the training staff while they were practicing. Today we felt like the team was ours" he added.
After a couple of drills the PRFC players invited all the children present on to the field for a scrimmage where they surprised the players with their skill level. For Adrian Whitbread, this type of event is extremely important to create a connection with the Island and it's a way to say thank you to the fan base. "It was fantastic. The players loved it and we are going to keep doing this type of event because it brings us closer to our fans. It was fantastic seeing the kids play with our players and see the joy in their faces."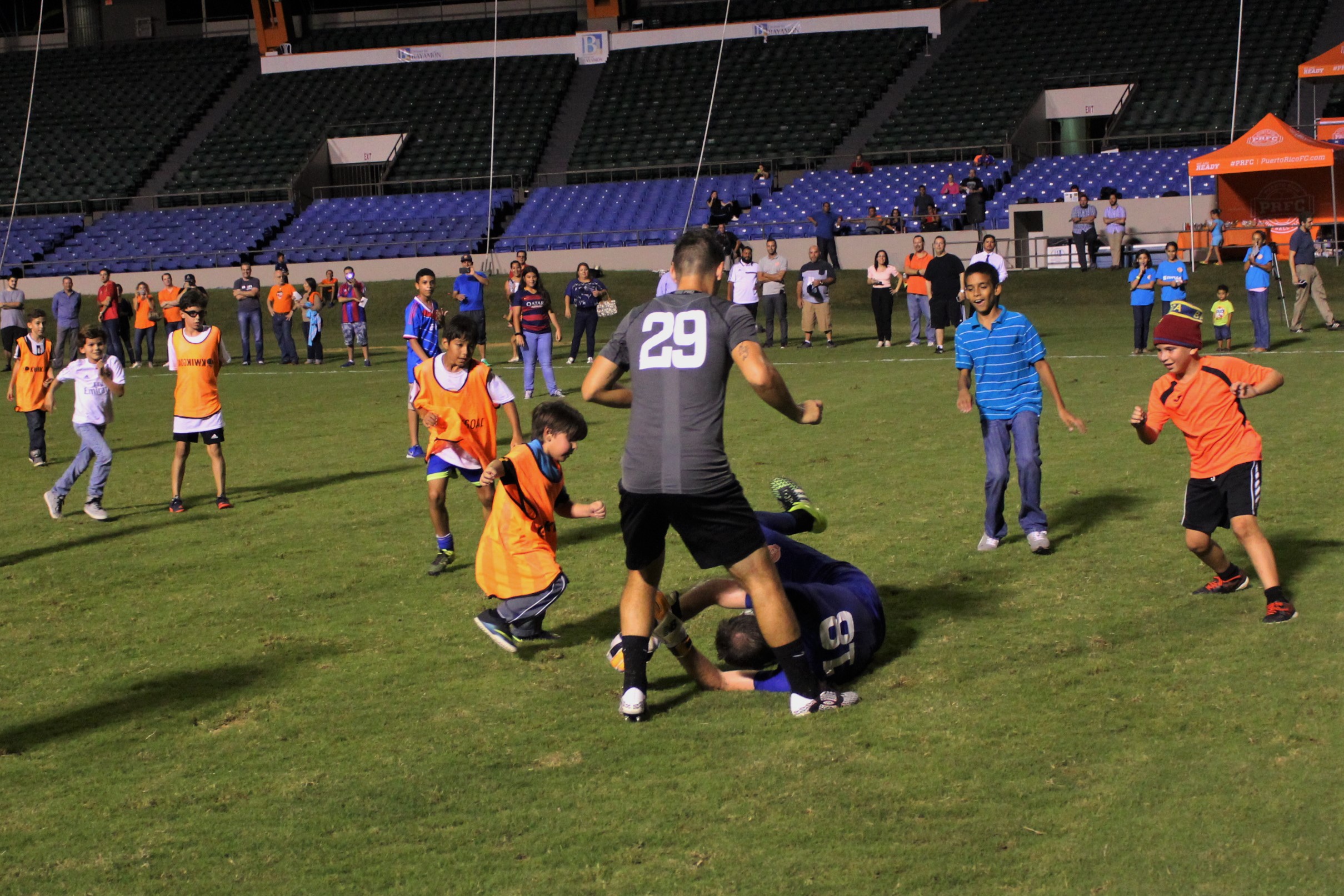 After the scrimmage the season ticket holders and corporate partners were able to talk with the players, take pictures and ask for autographs. Some of the guest had already the opportunity to do this in PRFC's Kick Off event where the uniform and team were officially presented.
If you want to be part of these exclusive events go to puertoricofc.com/tickets and get your season tickets now!