PRFC Club's Challenge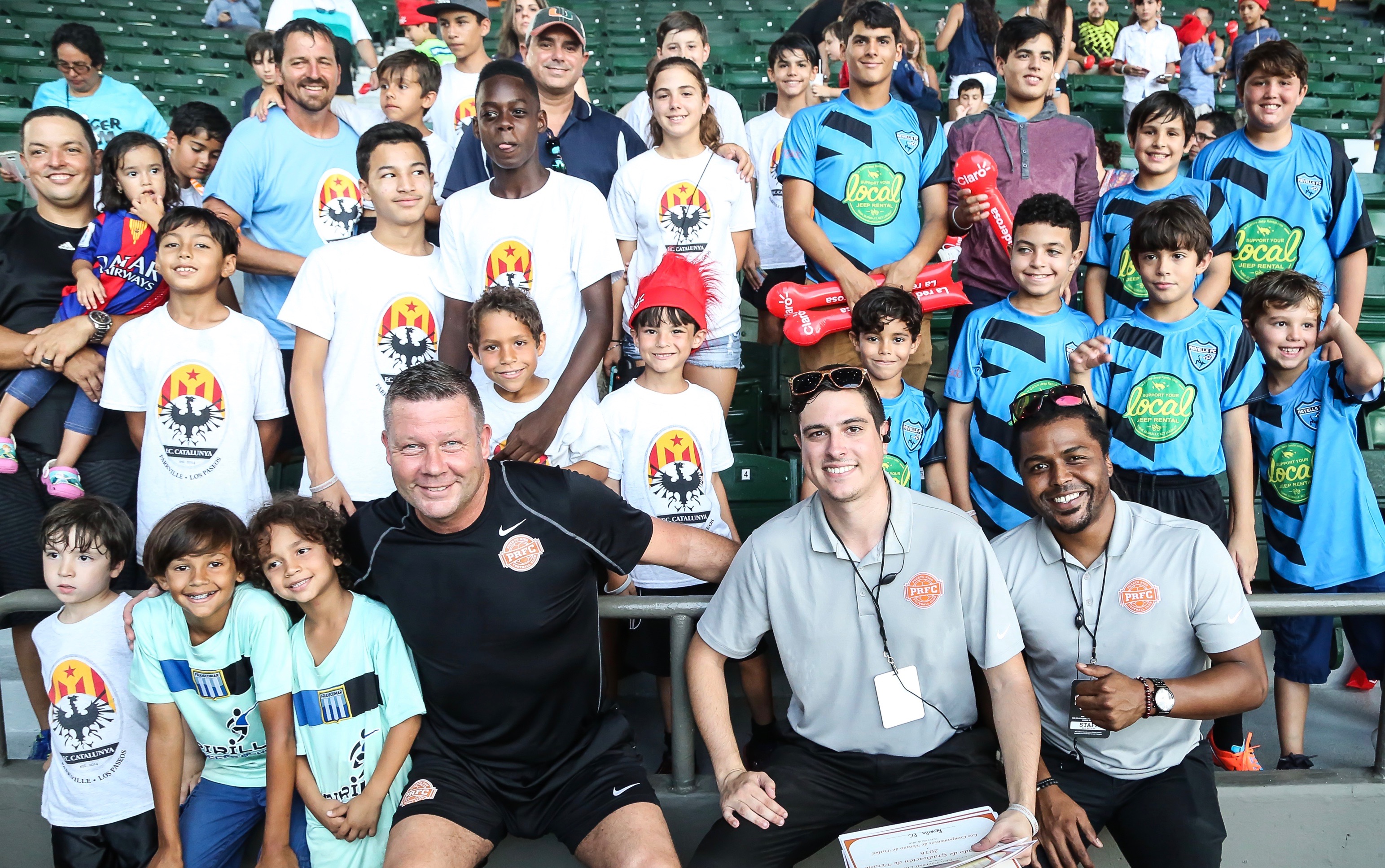 PRFC Clubs' Challenge
Be the club that visits the Stadium the most and win prizes!
Rules:
Pick three games to attend to between September 3rd and October 29th as a club appearance.
To count as a club appearance, club must sell at least 40 tickets. Each club will get recognized by PA announcements.
Tickets must be bought through PRFC Sales Department before 5pm on match day.
Tickets will be sold at group price. ($11.15 GA & Palco GA, $15.61 Preference)
Groups of 10 or more, outside designated club dates, will count towards final tally.
Winner will be decided by amount of tickets sold
Prizes will be redeemed in November
First Prize
Club is invited to practice with PRFC team and coaching staff at JRL. Parents can watch from field-side where light refreshments will be offered.
If club sells more than 500 tickets, PRFC will donate $1,000 to the club.
Runner Up Prize
Runner ups will get an exclusive clinic for their club at their home field.
If runner up sells more than 500 tickets PRFC will donate $750.
Extra Prize
Picked at random, all teams that do three club appearances are eligible to win.
This club gets an exclusive clinic at their home field.