Tickets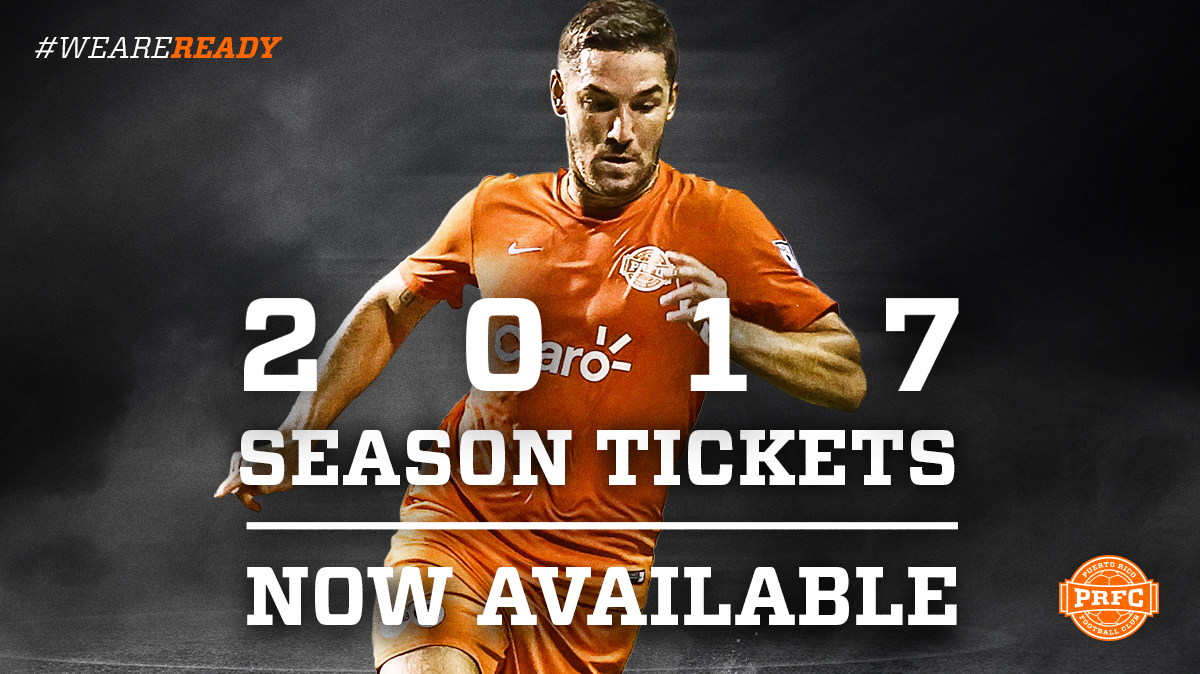 Season Tickets are now available!
Guaranteed best price in category.
Same seat every game.
Exclusive meet and greet with team.
15% discount on team merchandise.
Many more.
Call 787-722-PRFC and ask about our flexible payment plans. Act now, and lock in your preferred seats for our first full season of play.
IMPORTANT NOTICE: Section 15 is for the Supporter Group and the fans there will be loud, rowdy and likely to stand for the entire game.
Click Below to Purchase Tickets!
BUY YOUR TICKETS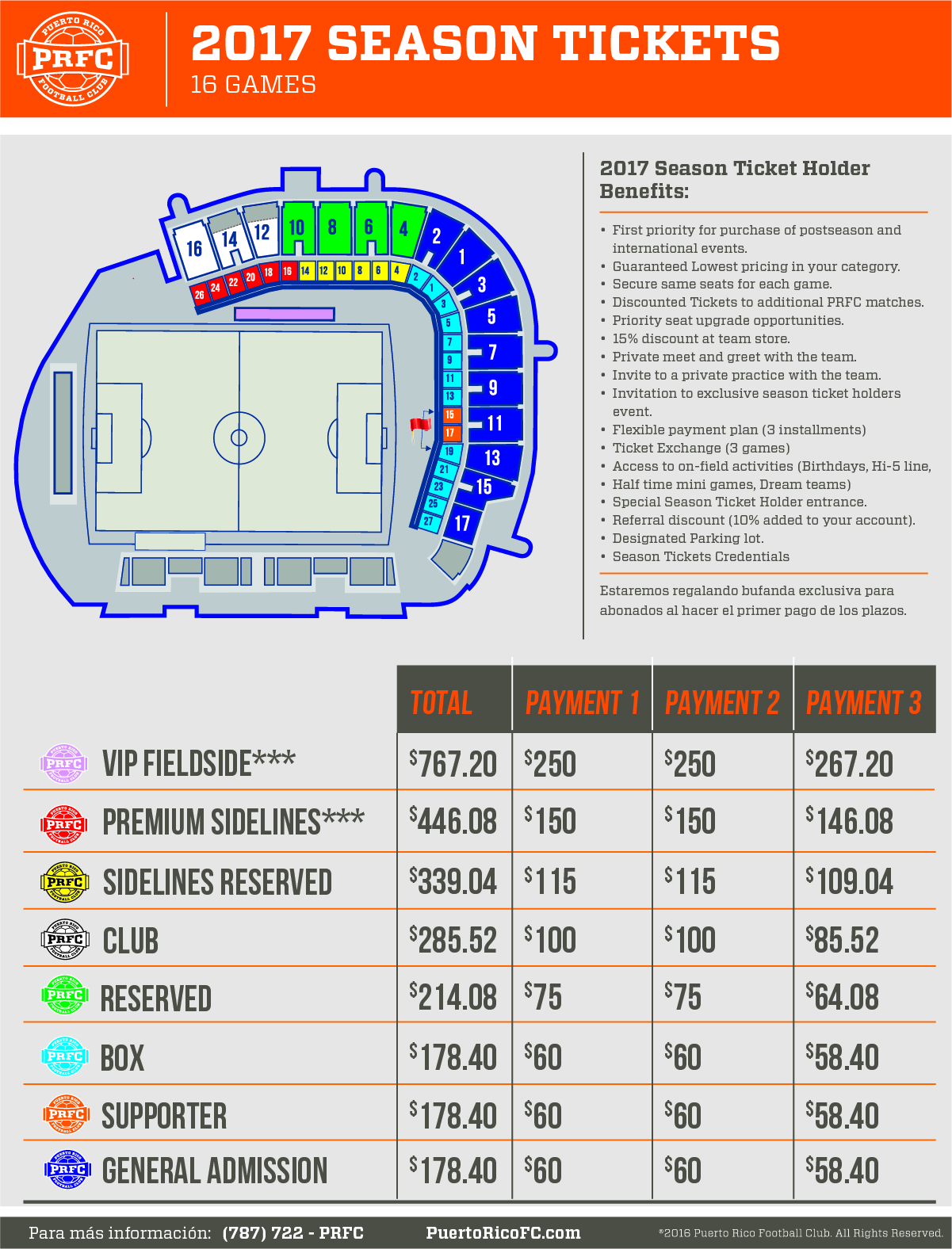 Family Offer and Special group tickets are available by contacting tickets@puertoricofc.com or 787-722-PRFC (7732)